Luxury Amenities in Green Bay, WI
Luxury Amenities at Toonen Properties in Green Bay, WI
Designed with You in Mind
All Toonen Properties have one thing in common. They have all been planned to give you a peaceful home among local gems and attractions. When you live at a Toonen Properties location in Green Bay, you have the advantage of a location that covers all of your wants and needs.
Living at a Toonen apartment community is a unique experience. Find out what our apartment rental communities have to offer you.
Toonen Properties: A Family Community
Our properties are family owned and managed, as they have been since our founder Bob Toonen joined the rental property business in 1983. His interest in real estate sparked a love of creating rental properties that aren't just apartment communities, but apartment homes. Among other amenities at Toonen Properties, you'll find special activities for residents and sprawling landscapes.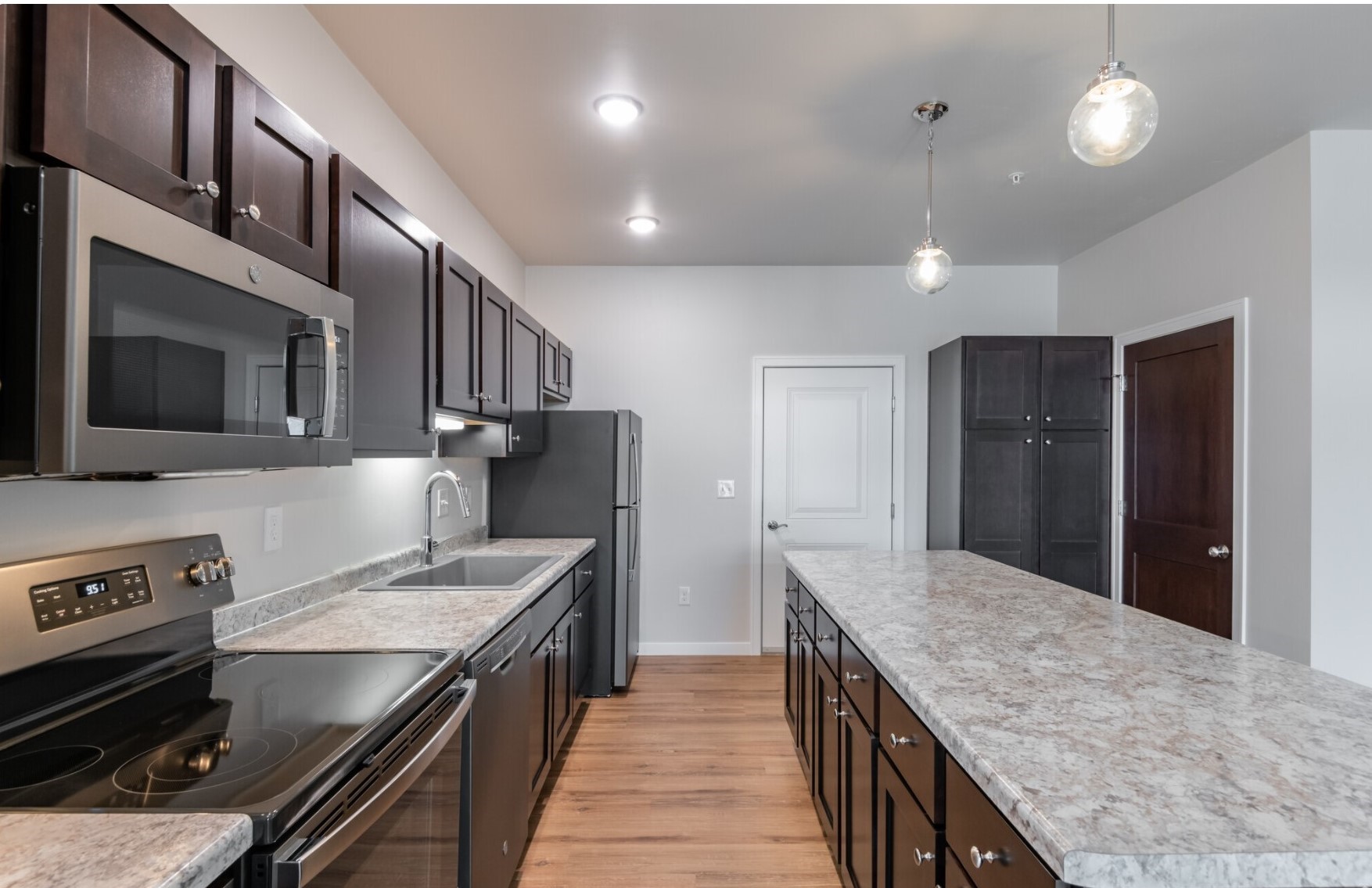 Unique Luxuries at Every Community
All of our communities are planned with peaceful living in mind. When you're sitting on your patio or balcony, you'll enjoy beautiful landscaping at every Toonen Property in Green Bay. Lakes, beaches, fountains, nature trails, and the natural soundproofing offered by our strategic planning will ensure that your view is always idyllic.
Cedar Lake. Cedar Lake is located in a wooded area with a private lake where you can swim, fish, and go out on paddle boats for a day on the water whenever you want. Take your work to one of the tables on the community patio by the lake and enjoy a breathtaking view all day, every day. Other amenities include 24-hour emergency maintenance, fully stocked fish in the lake, a modern clubhouse with a bar, fireplace, and event space, and a state-of-the-art fitness center. This location offers easy access to the highway for a fast commute.
The Shores. The Shores features a vast lawn space that's perfect for an afternoon picnic or a game of touch football with your friends. Set up a volleyball net, play tag with your kids, or sit out in the wide open space after a long day. Other amenities include 24-hour emergency maintenance and a popular nature trail across the street. It's within walking distance to the UWGB campus, and close to highway access and the Nature Preserve.
Canterbury Creek. Canterbury Creek has not one but two sparkling clean lakes where you can swim, fish, and enjoy a beautiful view. Look out your window for a lake view or take a walk on the 33-acre property. Other amenities include 1 or 2 stall attached or detached garages and 24-hour emergency maintenance. It's close to the Lineville Road area with golf course, greenhouses, and the YMCA and other attractions that make this a prime location.
Hidden Springs. The name says it all for this rental property. This luxury space is tucked away in the woods where nature offers privacy and quiet. When you look out your window, you're likely to see local wildlife. Other amenities include 24-hour emergency maintenance and available garages. It's close to highway access for an easy commute, as well as nearby attractions like Bay Beach and the wildlife preserve.
Contact Toonen Properties
Toonen Properties in Green Bay offers a variety of amenities for your comfort and convenience. Contact us today to book your tour and find out more about our neighborhoods.