Neighborhoods at Toonen Properties in Green Bay, WI
Green Bay Neighborhoods Near Our Luxury Toonen Properties
Toonen Properties takes great pride in local fare and the community experience present in every neighborhood where our luxury apartments reside. Enjoy gourmet food, casual dining, top rated hair and nail salons, luxury medical spa experiences, and exciting attractions all within a few miles of where you live.
We have four properties in Green Bay, all within neighborhoods that include the attractions and amenities below: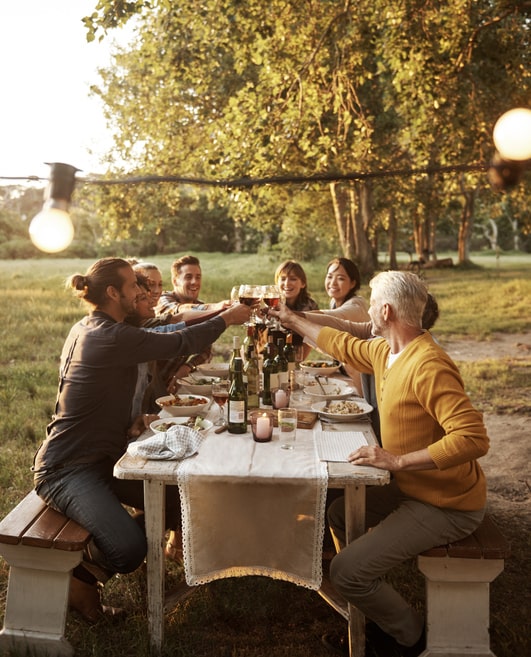 Gourmet Food and Casual Dining in Green Bay Neighborhoods
There are a lot of gourmet restaurant experiences close by our Green Bay properties, and if you're able to travel about 5 miles away, there are even more options. From authentic Italian cuisine to sushi, wine bars, casual Mexican cantinas, and even a gastro pub with formal dining, you'll find a wide variety of excellent food. Use these places as your starting guide to gourmet dining within approximately five miles of your apartment complex.
Republic Chophouse: A trendy lounge that serves up a sophisticated atmosphere along with classic inspired steak dishes.
Chefusion: An eclectic gastro pub that has gourmet dishes and casual dining. Choose from the three course pre-fix menu or casual small bites for a new experience with every visit.
Angelina Restaurant: Enjoy authentic Italian cuisine with beautiful views and an intimate setting. Perfect for a quiet night out or a date night.
When it comes to casual dining, there is no shortage of options to choose from. Everyone's favorites like Chili's, Longhorn Steakhouse, Red Lobster, Olive Garden, Old Chicago, Noodles and Co., and more are never far away! Toonen Properties loves local flair and in the casual dining space, we're not lacking for great places to eat and relax close by.
Legend Larry's: This friendly spot for wings has a unique menu and their own signature sauces. It's a neighborhood joint that's sure to become a casual favorite.
Main Street Bourbon Room: A "comfortable eatery" with a fun story about how they became the gastro pub that the neighborhood knows and loves today.
Margarita's of Green Bay: A casual cantina that offers more traditional menu items than fast food but still keeps a laid-back environment.
Luxury Neighborhood Amenities
Toonen Properties neighborhoods offer more than gourmet dining and local casual fare. There are also top-rated hair and nail salons close by as well as medical spas with luxury services.
The Hair Affair: Offers affordable services for adults and children, making this a place the whole family can enjoy. There are a wide variety of services and the salon has been newly remodeled. They use top of the line products and they do take walk-ins but suggest that you book your services ahead of time.
Victoria's Nails N' Spa: This is a family-owned salon where you can book a wide variety of personalized services. They also use Air Pro filtration systems that keep the air quality in the salon pure no matter how busy they get.
Elite Aesthetics Wellness Spa: A beautiful place where you can relax, refresh, and rejuvenate. Services range from massage therapy to dermatology, aromatherapy, body sculpting, and more.
Other Green Bay Attractions Nearby
Our neighborhoods have everything you need to make lifelong memories. Become ensconced in the community feel and explore to find your favorite hangouts. When you have a day off or visitors come to Green Bay, enjoy a day at the Bay Beach Amusement Park, the Bay Beach Wildlife Sanctuary and Nature Trails, join a club sport or spend the day at the climbing tower at the Kress Events Center.
Contact Toonen Properties
You'll never be bored and you'll always have a place to find peace at Toonen Properties in Green Bay. Contact us today to book your tour and find out more about our neighborhoods.