Communities With Comfort and Style
As a courtesy for our residents, our properties are smoke free!
Green Bay Area Communities
Green Bay is a popular place to call home. We have 11 apartment complexes throughout the area, each located in beautiful parts of the city. Whether you want to be close to popular areas with a lot of entertainment or laid back in the country, we have plenty of options to choose from. Our team can help you identify the community that will work best for you based on proximity to your work, school, and area attractions. Allow our agents to help you find the perfect home for you and your family. Our Green Bay communities Include:
Cedar Lake
The Shores
Hidden Springs
Fountain Park
Swan Ridge
Highland Springs
Quarry Park
Scheuring Heights
Sand Lake
Canterbury Creek
Avalon
University Heights- Student Housing
Appleton Area Communities
Appleton is a great city to call home, as it offers everything you and your family need to thrive. The schools are highly rated. There also is no shortage of things to do, as there are plenty of social outlets and leisurely spaces. Whether you have a family or you're a young professional, you're sure to feel at home in Appleton. We have six apartment communities in this area, allowing you to choose the best location for your needs. Our Appleton-area communities include:
Silver Springs
McCarthy Creek
Crystal Springs
Elm Grove
North Shore
Tarragon Park
Plenty of Floorplan Options
No matter which of our communities you choose, you won't have a shortage of floor plan options. We offer plenty of layouts to meet your unique needs and lifestyle. Whether you are single and need a one-bedroom or have a growing family and are looking for something with more space, we have an apartment that you'll love.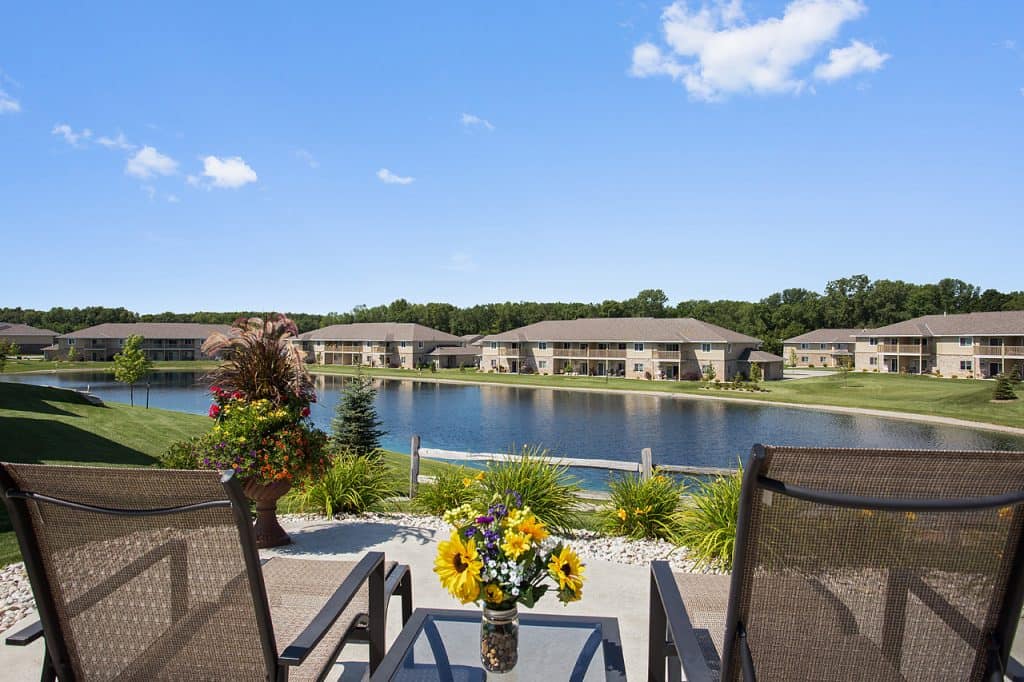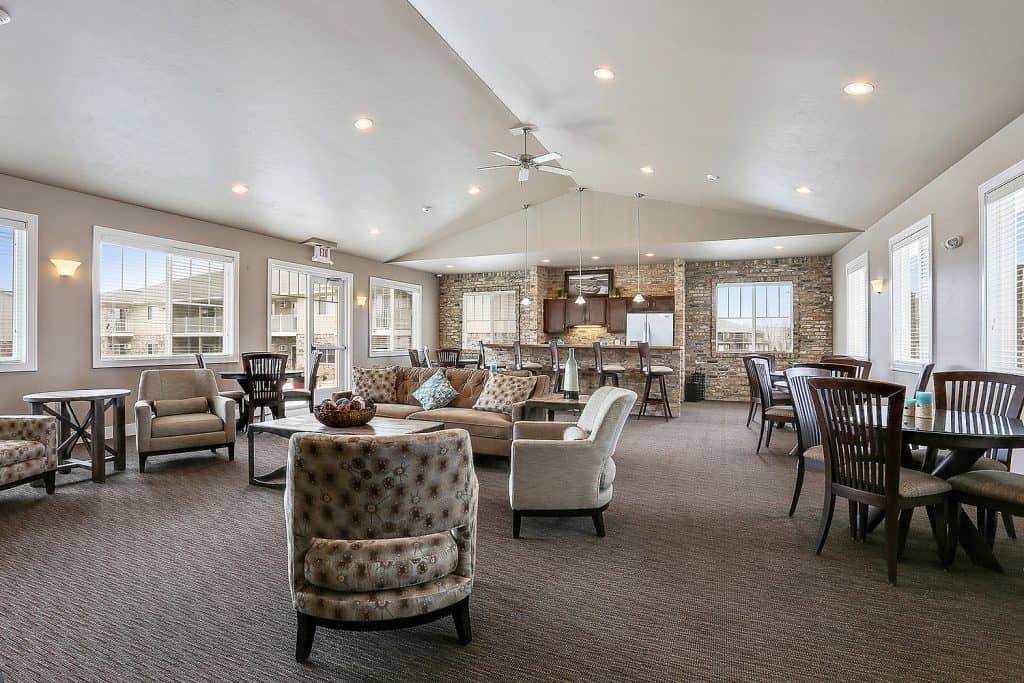 Clubhouse, Pool, & Patio
Our clubhouses offer a great areas for additional activities which include fitness centers with updated equipment, tech lounges, billiards, outdoor gathering spaces and quiet areas for study or reading.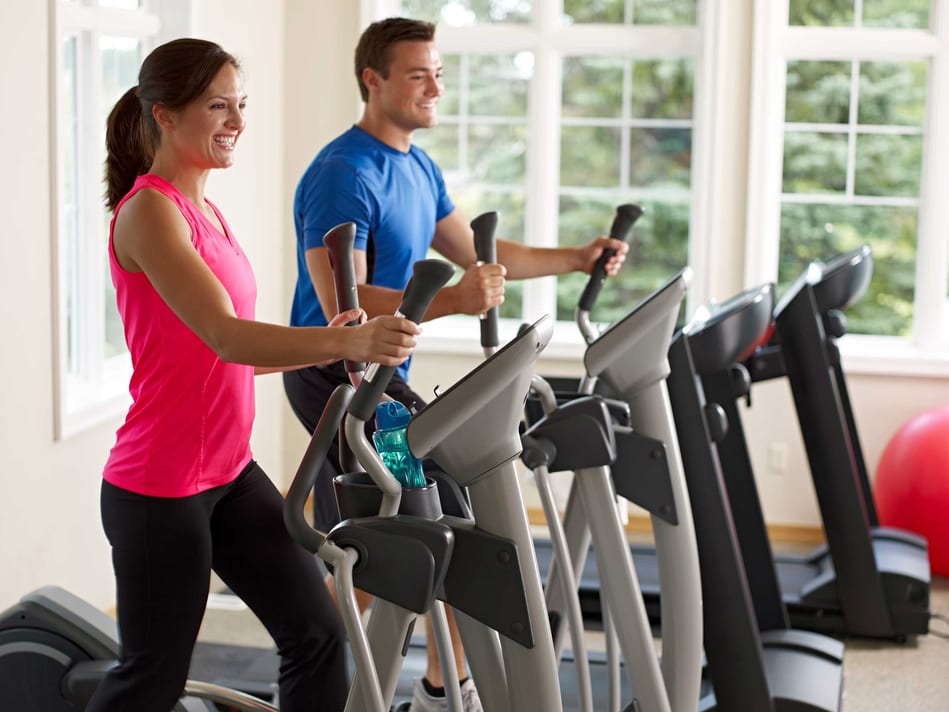 Fitness Center
Included at most Toonen Properties locations is a well maintained, on-site fitness center providing everything needed for your health goals!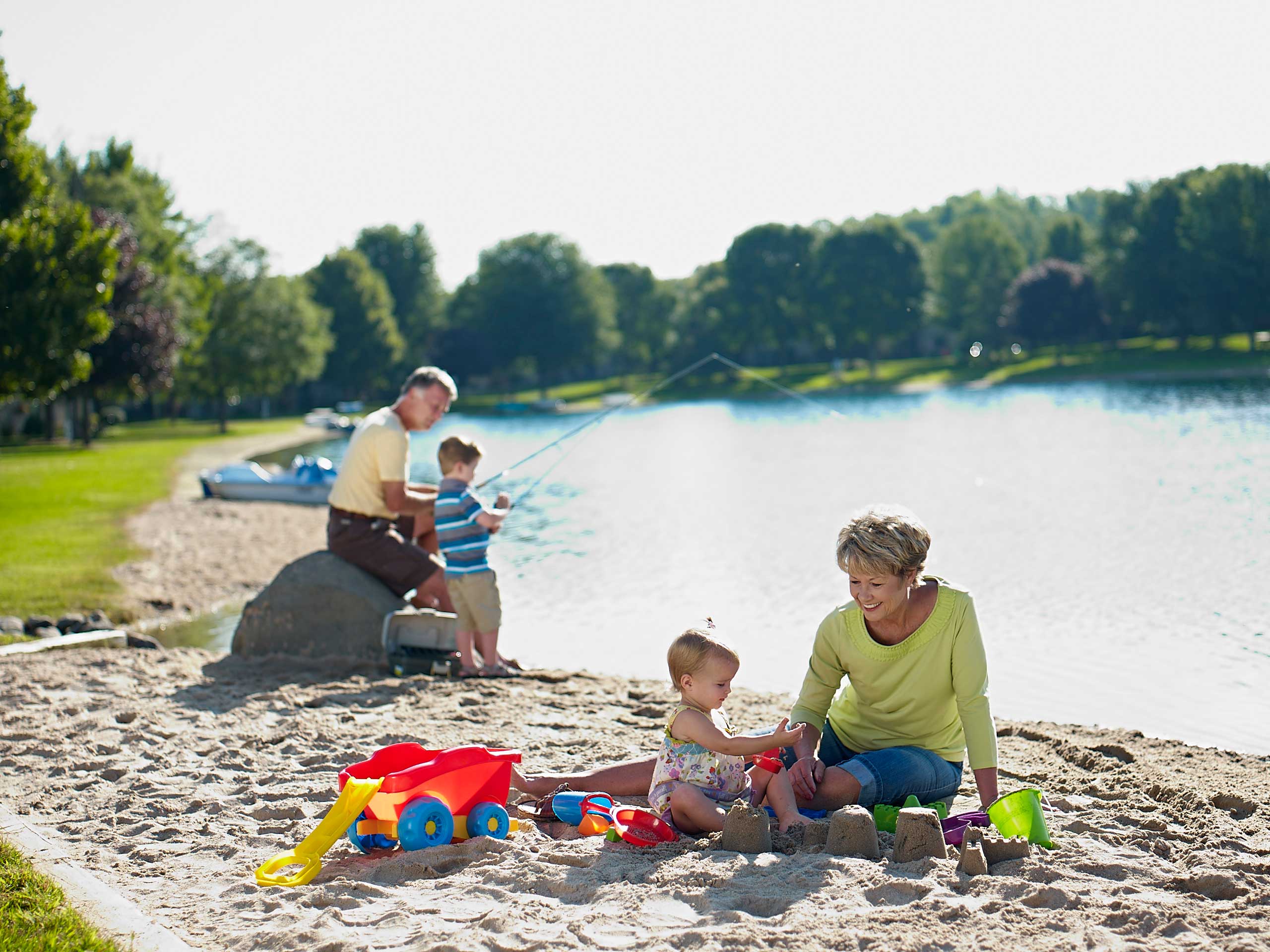 Resident Activities
Summer time is for outdoors! We have an array of gathering spaces and activities provided to our residents to strengthen our community.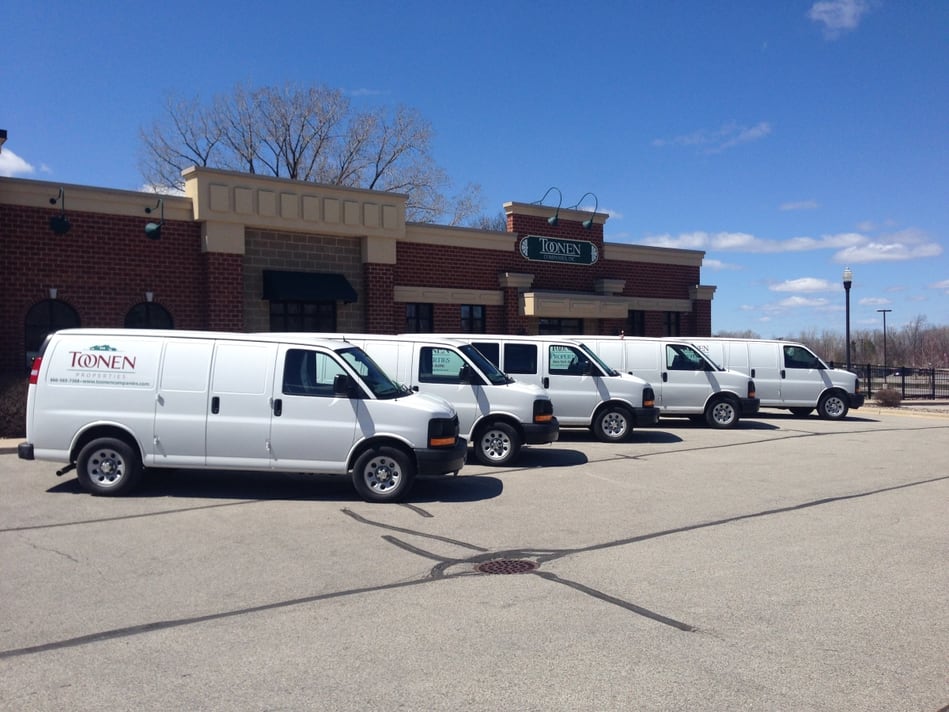 24-Hour Emergency Maintenance
Toonen Properties seeks to create comfortable, maintenance-free experiences whenever possible. From time to time, however, urgent situations arise where additional maintenance support is needed. That's where our 24/7 on-call emergency team excels. With two convenient ways to contact our support team, either by telephone or through our online support system, we are always ready to assist with your concerns.
Contact Us Today
There has never been a better time to rent an apartment and we would love to have you at one of our communities. Our knowledgeable and friendly staff is here to help you find the perfect fit.  We encourage you to set up a consultation with one of our team members, who will take the time to understand what you're looking for and show you available apartment homes that meet your needs. Please give us a call today to set up an appointment.
See What Our Residents Have to Say!
Toonen Properties is good to rent from. Nice, clean facilities, maintenance is good and is always quick to address any issues. A few friends recommended Toonen and I've been renting at the Canterbury Creek location for a few years and have no regrets. Any interactions that I've had with the staff have always been positive and professional. The build quality is very high, snow is cleared timely and general cleaning and landscaping is spot on. Happy to live here! ~ Bill Bartz
Toonen is AWESOME! I have had nothing but super positive interactions/experiences with them. I know quite a few people who live at their various properties and feel the same. If you're in the market for an awesome apartment – check them out – they have lots to offer 🙂 ~ Molly Brabant
I have worked for Toonen Properties for 21 years and I learned right away that its a wonderful company to be a part of! The owner, Bob Toonen is an amazing human being and will doing anything that he can for his staff. Our upper management team as well as property managers are a super supportive group and we can go to them with anything! We have many long term employees and very little turn over which is an excellent thing in this business! We're all very service oriented so your stay with us will be exceptional! ~ Tina DeKeyser
First time renting from Toonen and am very impressed. High standards for build quality and property landscaping, well-thought out layouts, engaging community events, friendly & professional staff (Michelle and Chris are GREAT!), along with a convenient location (near Team Motorsports in De Pere). It's clear to me that Toonen doesn't just slap together units like Lexington does. The build quality is very high and they have great choices in appliances and utilities. Keep up the great work! Happy to be a Toonen resident. ~ Grant Dvorak
I have to say that I am very satisfied and have enjoyed my time with Toonen, going on 2 years. The property is very well maintained. I've been here for 2 winters and they've been amazing at keeping the parking lot area cleared. Every time I've reached out to Polly with a question or concern, she responds usually the same day and is always just so pleasant. There are rules to abide by, but I don't find them to be at all unreasonable. They simply want the tenants to be invested in keeping the property nice. Last but not least, amenities! Balcony, fireplace, assigned parking spot plus garage, mass amounts of storage (ample coat closet, a pantry and double sided walk in closet plus another closet in the bathroom) AND… drum roll please…. private washer/dryer!!! Say goodbye to laundromats forever! ~ Ann Smith
We moved after I sold my home and begin searching for another home to buy. I love this place so much I don't really want to buy another home. It's in the perfect location and it is quiet peaceful and clean. The management and maintenance staff are awesome. In comparison to other apartments that I've toured, yes this one is a bit more money but every bit worth it. They are well taken care of and it feels like home living here.~ Ann P. on North Shore Apartments