Communities With Comfort and Style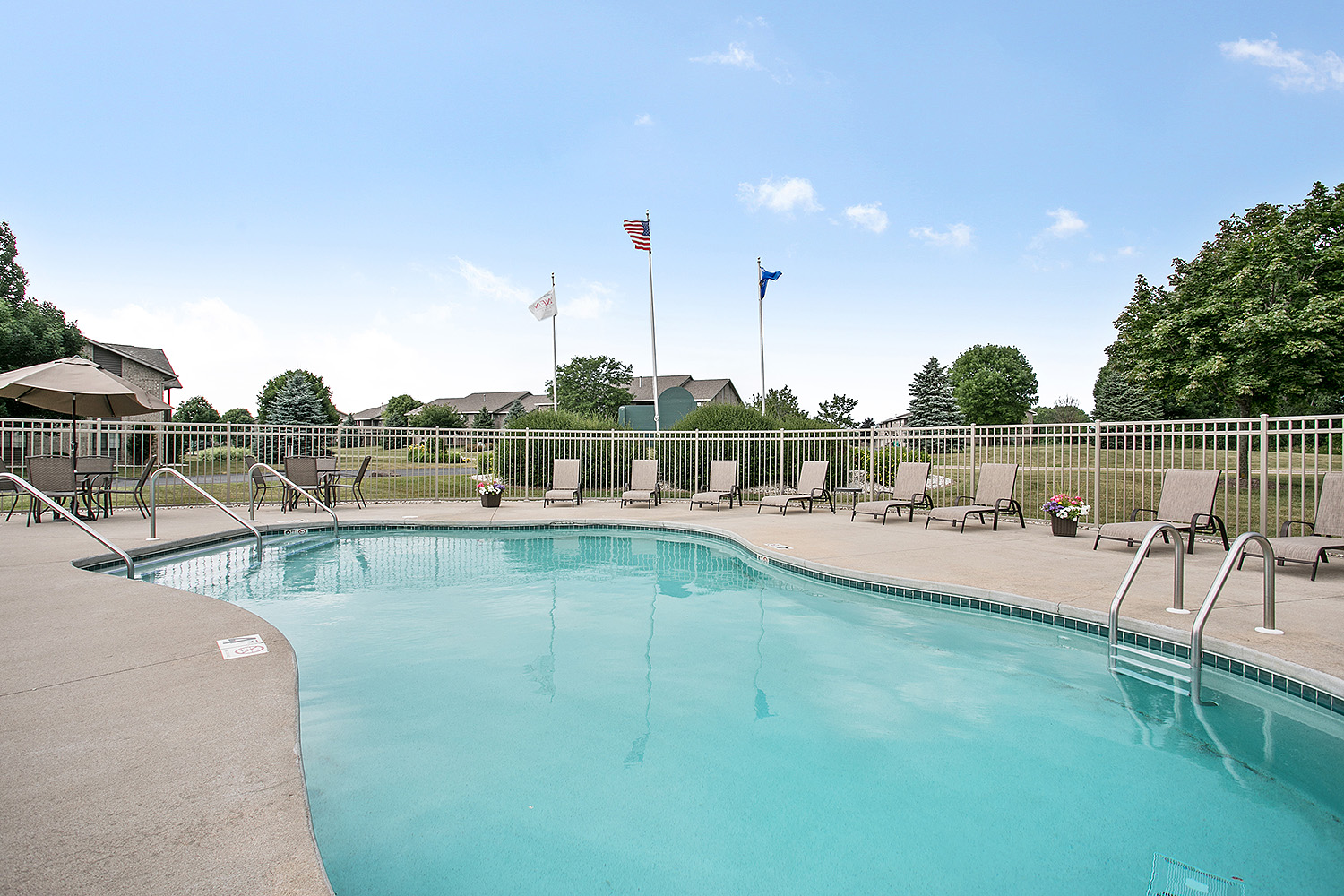 Luxury Amenities
All properties are well planned and developed, maximizing the bright green lawn space between buildings to enhance the enjoyment of your deck or patio. A trademark of Toonen Properties is our outstanding landscaping, including sparkling blue lakes, ponds, beaches, and fountains. Plus, our apartment communities are located in desirable locations, close to the attractions our residents love.
Live the Toonen Lifestyle
To help our residents "Live the Toonen Lifestyle," Toonen Properties takes extra care to provide amenities and activities that are truly appreciated. Choose from communities with full-service clubhouses, well-equipped fitness centers, heated swimming pools, and community spaces. Or, select a smaller community that offers more privacy with wooded neighborhoods and private spring-fed lakes.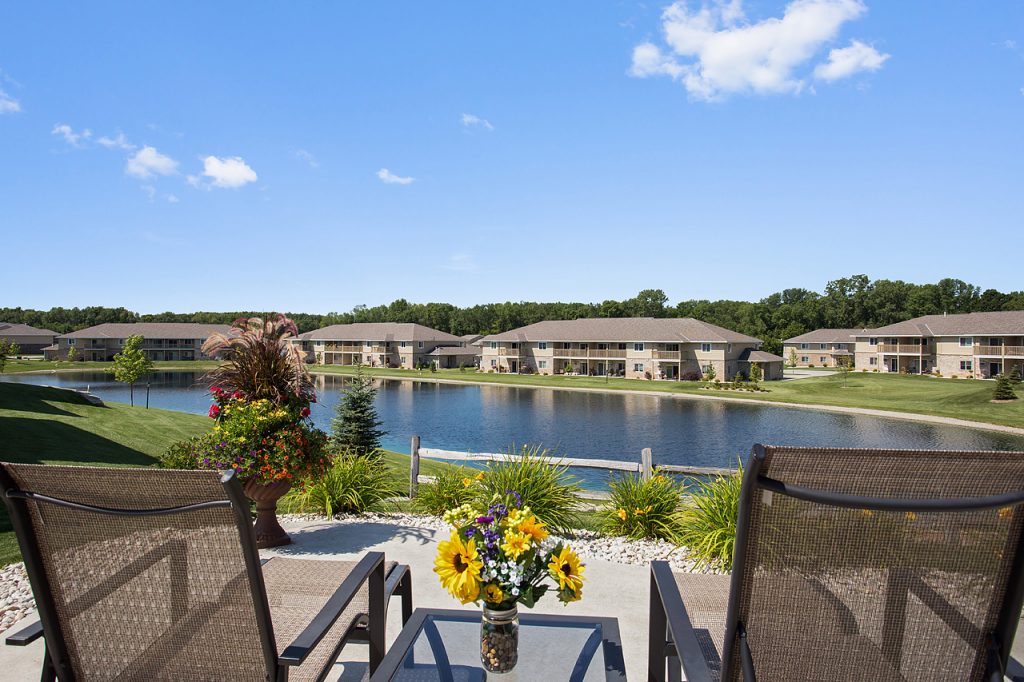 Landscaping
Having a relaxing retreat also comes from breathtaking grounds. Visit a Toonen Properties location to take in our sparkling fishing lakes, bubbling fountains, clear blue pools, wooded neighborhoods, sandy beaches, and babbling creeks all meticulously kept-up by our maintenance support team.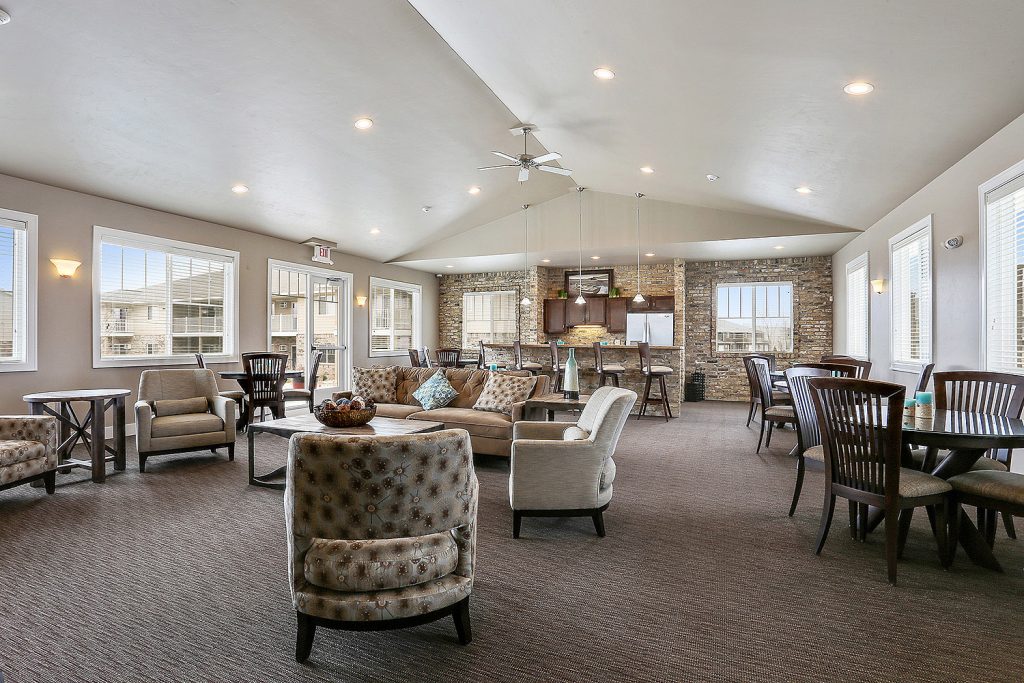 Clubhouse, Pool, & Patio
Our full-service clubhouses offer an array of features unique to Northeast Wisconsin including crackling fireplaces, libraries, full bar area with dish sets, comfortable seating, and entertainment centers including flat-screen televisions and gaming systems.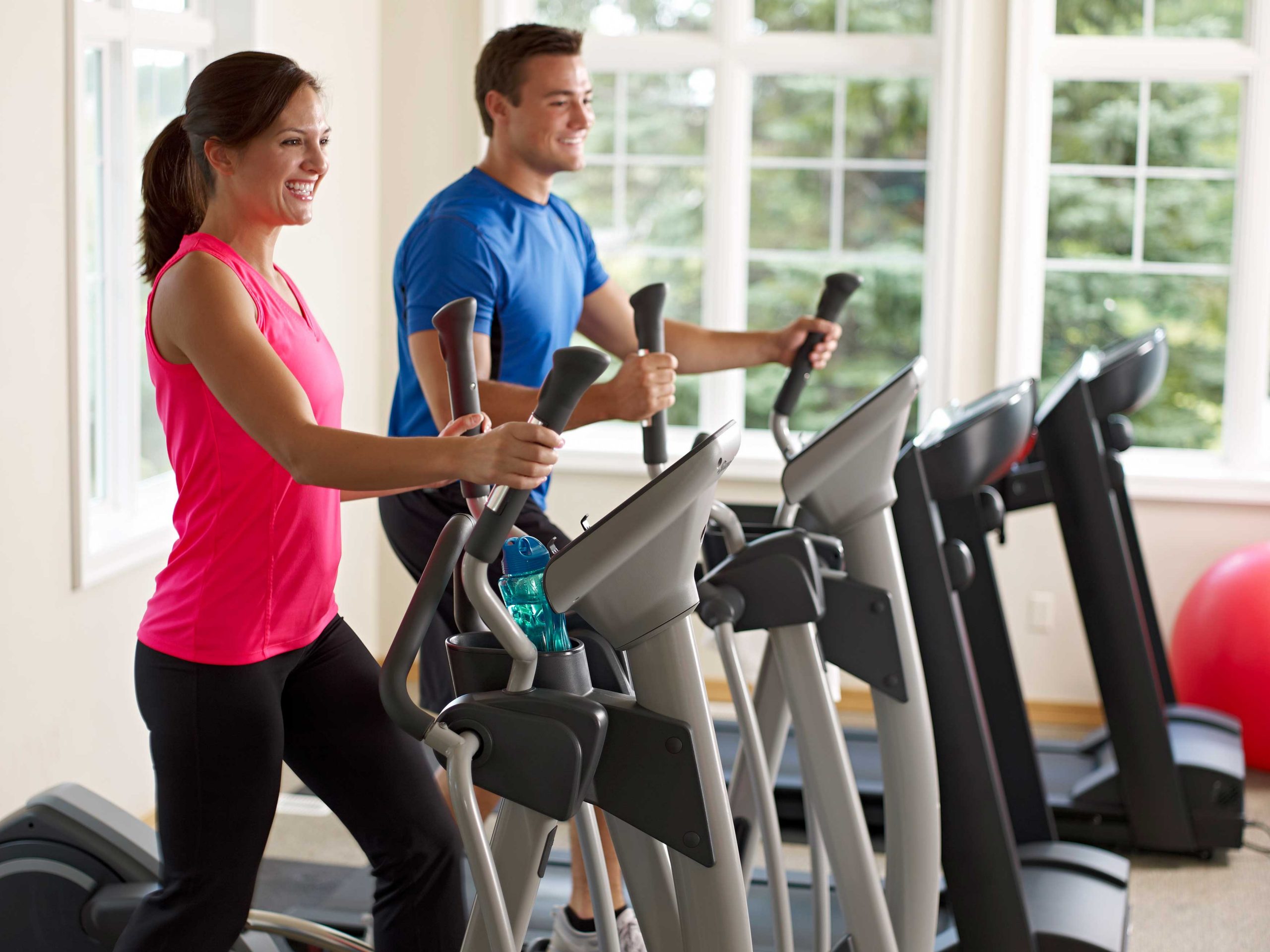 Fitness Center
Included at most Toonen Properties locations is a well maintained, on-site fitness center providing everything needed to bulk up or slim down without any additional cost to you!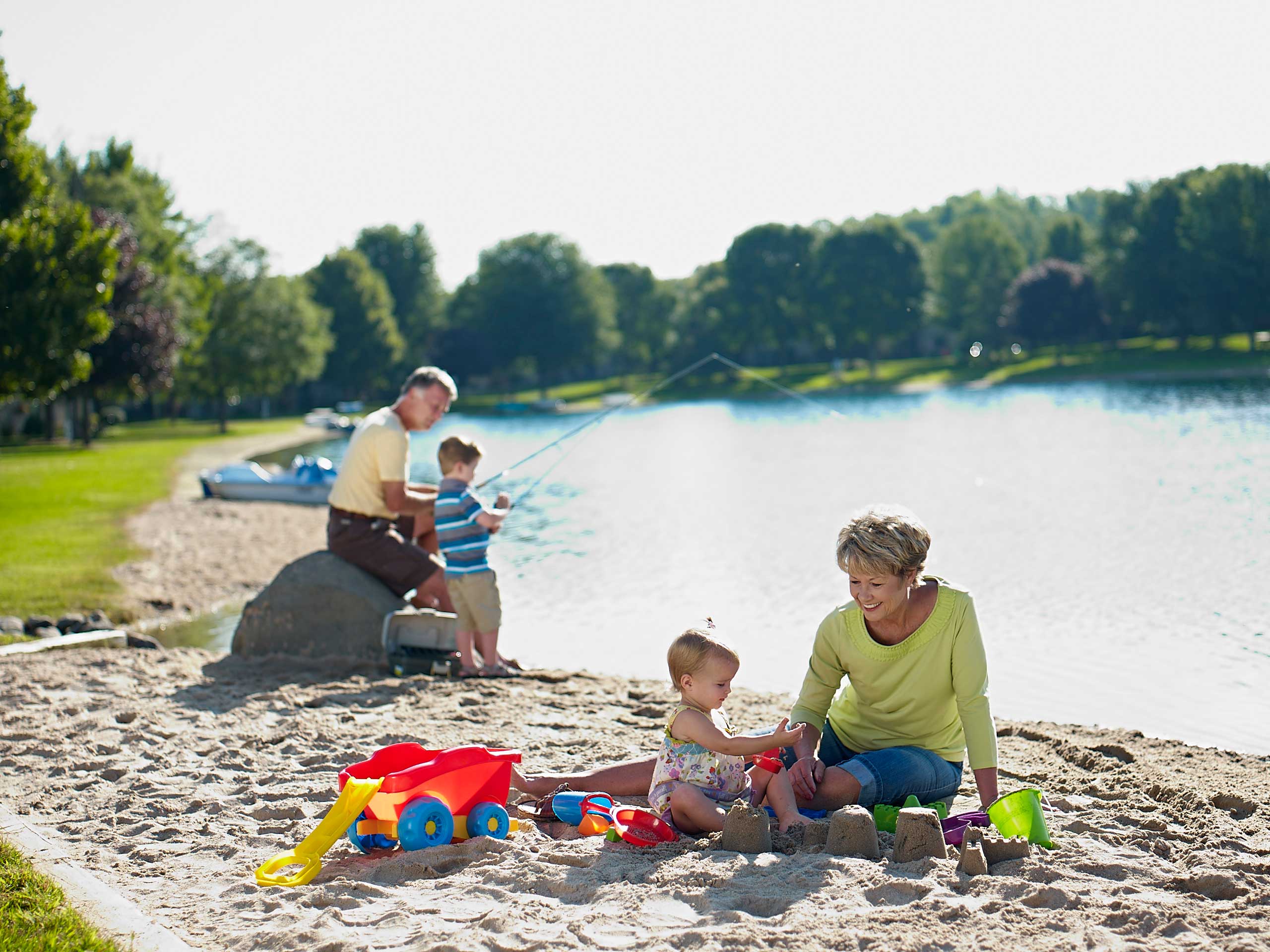 Resident Activities
During the colder months, residents warm the communities with decoration contests and the soft glow of white lights in the pines. In the summer, available garden plots allow residents to test their green thumbs while filling the complex with flowers.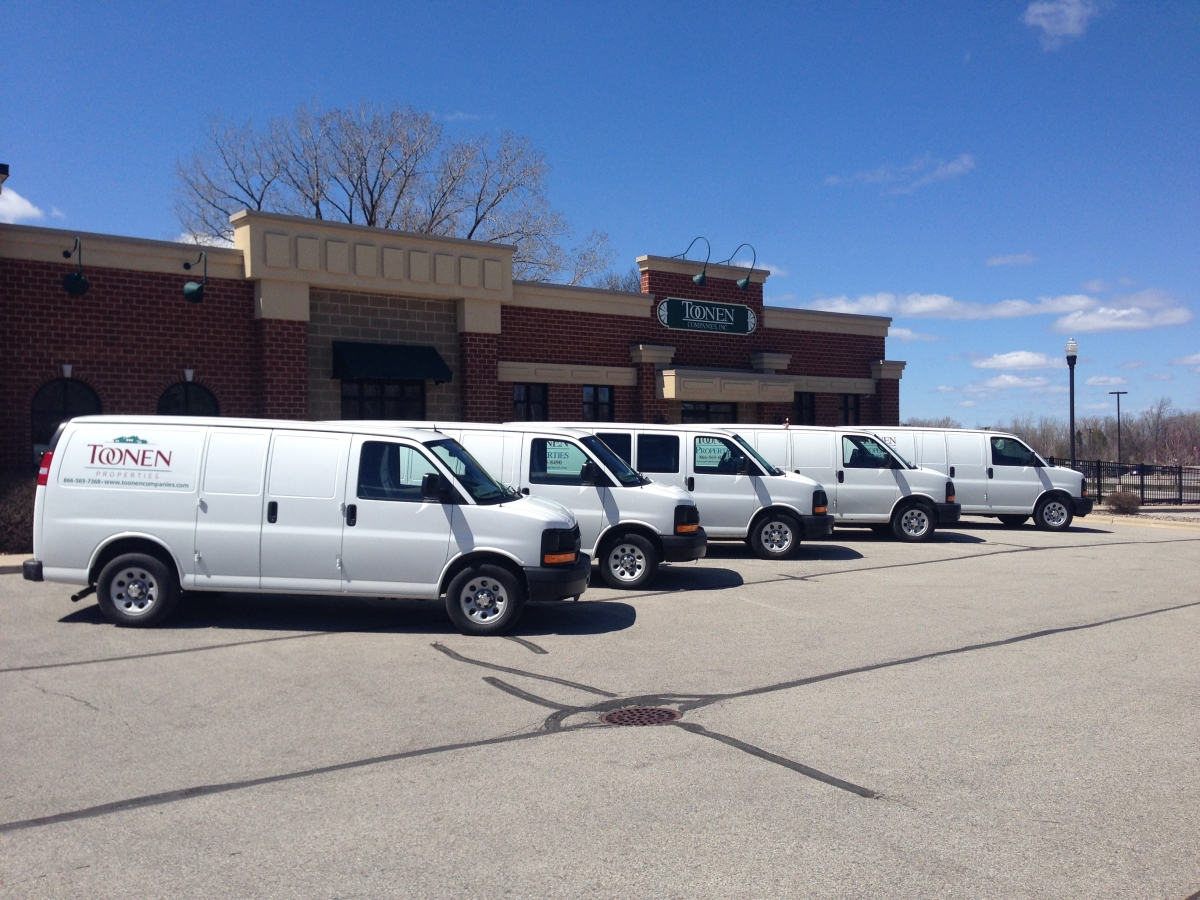 24-Hour Emergency Maintenance
Toonen Properties seeks to create comfortable, maintenance-free experiences whenever possible. From time to time, however, urgent situations arise where additional maintenance support is needed. That's where our 24/7 on-call emergency team excels. With two convenient ways to contact our support team, either by telephone or through our online support system, we are always ready to assist with your concerns.